Everything Players Should Know Poker
When it comes to poker, there is no game more popular than Texas Hold'em. Here at BestOnlineHoldem.com (BOH), we have worked tirelessly to provide you with all of the information you will need to choose a venue and get started playing this highly popular game. Whether players want the famed Texas Holdem or, the lesser-known Omaha, all of these games are available at the top sites around the world as well as a select few that still accept US players.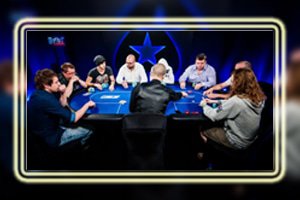 BOH is company that will keep you on schedule with information about new sites that are available to USA-based players. They have sources to all the updated American legislation to keep their viewers aware of the new online sites becoming available on a daily bases. BOH employees scour the web to be sure they provide essential details to their loyal clients, as customers are the heart of their business. If you are searching for a new poker room to play at, we've prepared a list as well as some more info in the paragraph below. If you have arrived here to learn more about how to play, the rules and other basic info, please continue down the page.
Getting Started How To Play
When the poker game begins, each player at the table --and there are up to nine-- receives two 'hole' cards from the dealer. These are the only cards that the players receive; the rest of the cards used to create traditional poker hands will be dealt in the middle of the table and are known as 'community' cards since every player can use them to create a hand. The best five-card poker hand is the winner, and betting takes place in a very precise manner. Checking and raising is allowed at all times during this game as it is in traditional poker, but players will have some idea of what their opponents may be holding in their hands.
Flop, Turn and River
After everyone has anted, the hole cards have been dealt and players have had an opportunity to wager upon these hole cards, three of the five community cards will be dealt. This is known as the 'flop'. Betting takes place again, and once everyone is in agreement, the fourth card--or the 'turn'--will be dealt. Again, betting takes place around the table before the fifth and final card, known as the 'river', is dealt. Once everyone has reviewed their hands and betted accordingly, all of the hands that are still in play are compared and the highest poker hand wins the pot. If two people have the same hand, the pot is split.
Best US Poker Sites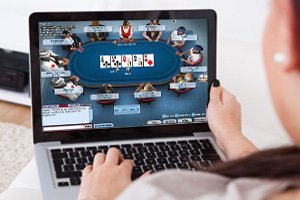 When players are searching for companies that still accept American players, the selection is pretty limited. But don't lose faith, as there are some hot spots becoming available to players all the time. It may be a slow process but it is happening. Ever since everything went sour in the United States online gambling world, residents are waiting patiently for legislation to give them the opportunity to get back to their once popular pass time. The best US poker site online is probably Bovada or BetOnline. If you are looking for free no deposit casinos | http://www.casinobonusking.com. If you want a site that you can bet on sports or horse racing in the USA we can suggest those too. They offer free poker rooms, casinos, horse and sports betting and more. Most importantly, visitors can feel safe knowing these brands is very well-known and has developed a huge fan base across America.
Free Games Online
Players who are new to Omaha or Texas Hold'em will be glad to know that there are plenty of venues out there that offer free online Holdem. This is a great way to practice since players can learn the rules and the strategies of the game without having to spend any of their hard earned money. Once the pressure is off, players will be able to pick up on a personal strategy that they can use to win real-cash hands when the time comes. Here at BOH, we have provided a comprehensive list of venues that offer both free and paid variations of all of the best Holdem games on the internet today. Take you time and you may soon have a favorite canadian casino no deposit site.
Tournaments
Players who become fairly confident in their playing skills can also participate in various types of tournaments. These tournaments range from single-table Sit-n-Go tournaments to multi-table Shootouts, so players should be sure to read the rules of the tournament before entering. There is typically a buy-in as well as an entry fee, and the last player standing wins either a pre-determined prize or the total of all of the entry fees paid into the tournament minus the casino's commission.
Online Holdem is one of the world's most popular online casino games. It is quite simple to learn, but since everyone has a different strategy for playing, mastering it can be complex. With such a wide variety of free and paid games, there is sure to be an open table for everyone. It's important to find a site where you can enjoy free games daily and explore the many possibilities of winning. The best free internet games sites will often provide access to promo codes which can be redeemed for free cash or credits to play games and keep what you win. You might even discover a fun, new game and play it four hours of entertainment.